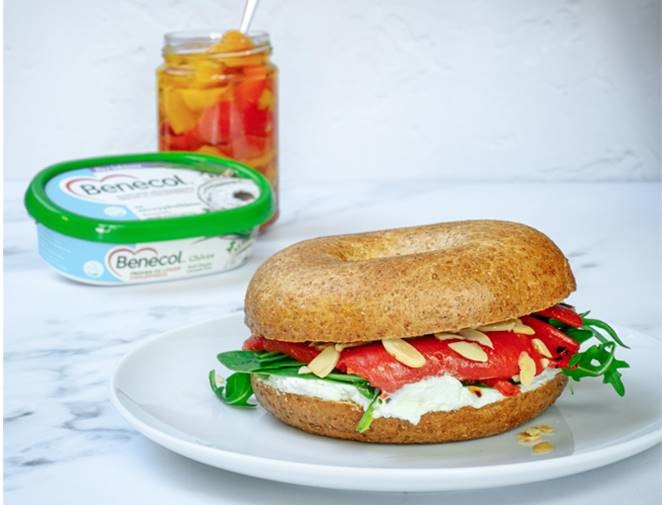 Roasted pepper, herb cream cheese and toasted almond sandwich
Try this delicious lunch sandwich with new Benecol soft cheese - you can vary the soft cheese flavour according to your preferences: chives, garlic or plain!
Serves 1
Contains your daily portion of cholesterol lowering Benecol
Ingredients
2

slices of bread

40g

Benecol soft cheese chives

1

large roasted pepper in brine (70g)

2

tablespoons of toasted flaked almonds (15g)

1 handful

of mixed leaves, spinach, watercress and rocket (17g)
Method
1. In a small frying pan, with no oil, toast the almonds over a low to medium heat. Keep moving them around the pan until golden and then transfer to a plate.
2. Spread the soft cheese over the bread and then sprinkle on the almonds.
3. Lay the peppers on top and season generously with black pepper.
4. Place the salad leaves on top, close the sandwich with another slice of bread, cut and serve.