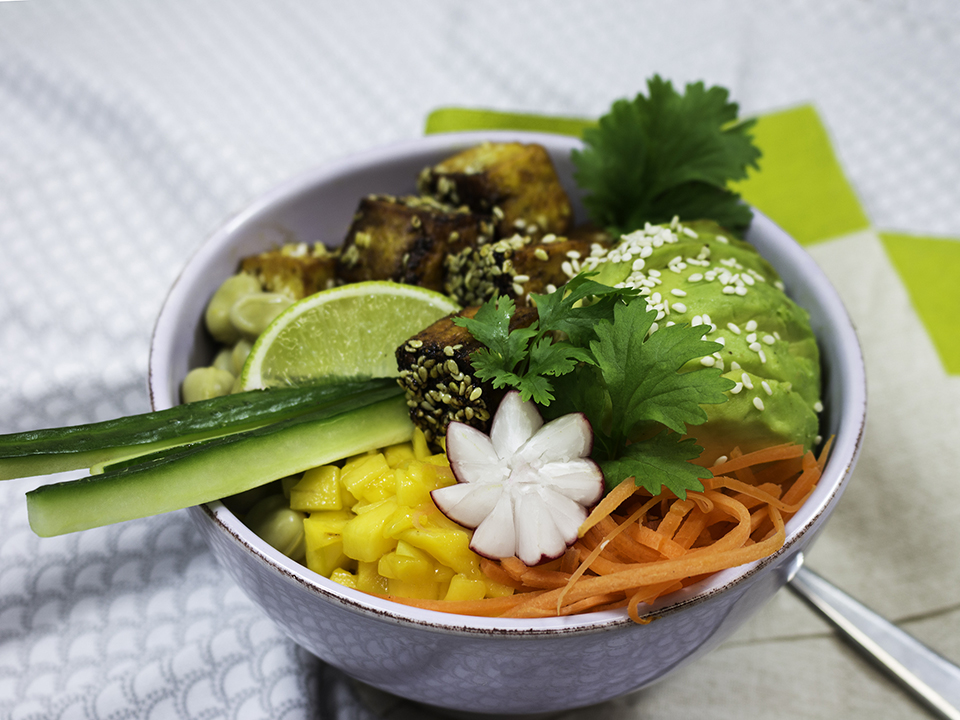 Look at food labels to help you choose foods that contain good amounts of fibre. Anything with 3g fibre or more per 100g is a good choice – and the higher the amount, the better. Add more fibre-rich foods to your diet slowly to give your body time to get used to higher intakes. Plus, it's important to have more fluids – water is the best choice.
Eating more fruit and veg (keep the skin on) adds some fibre to our diet, so make sure you have 5 portions a day. Another simple way to boost fibre is to swap processed carbs (these tend to be white or pale in colour) for less refined carbs (these tend to be brown)!
10 tips how to eat more fibre:
Swap sugary breakfast cereals for porridge or wholegrain cereals.
Swap white pasta, rice, noodles, wraps, rolls, pitta and bread for wholemeal or brown varieties.
Don't peel potatoes – rather than having chips or mash, serve jacket potatoes, wedges or boiled new potatoes in their skins.
Add barley, lentils, chickpeas and beans such as red kidney, borlotti, cannellini or haricot beans to soups, salads, tray bakes, stir fries, curries, stews and casseroles.
Top fruit and yogurt with a handful of oats or add oats to a smoothie.
If you like baking, replace some or all of the white flour for wholemeal flour. Use more oats in baking, too.
Swap crisps, chocolate and biscuits for high-fibre snacks such as a handful of unsalted nuts or seeds.
Mash up beans and chickpeas to make dips (add a little garlic, lemon juice and plain yogurt), and serve with vegetable sticks or pieces of wholemeal pitta.
Top breakfast cereal, porridge, smoothie bowls, yogurt, stir fries, curries and salads with a spoonful of unsalted nuts or seeds.
Swap crackers, rice cakes or breadsticks for oat cakes.
For more information and tips on how to improve your fibre intake, check out the Irish Nutrition and Dietetics Institute Fact Sheet on Fibre.
Read more:
Everything you need to know about cholesterol