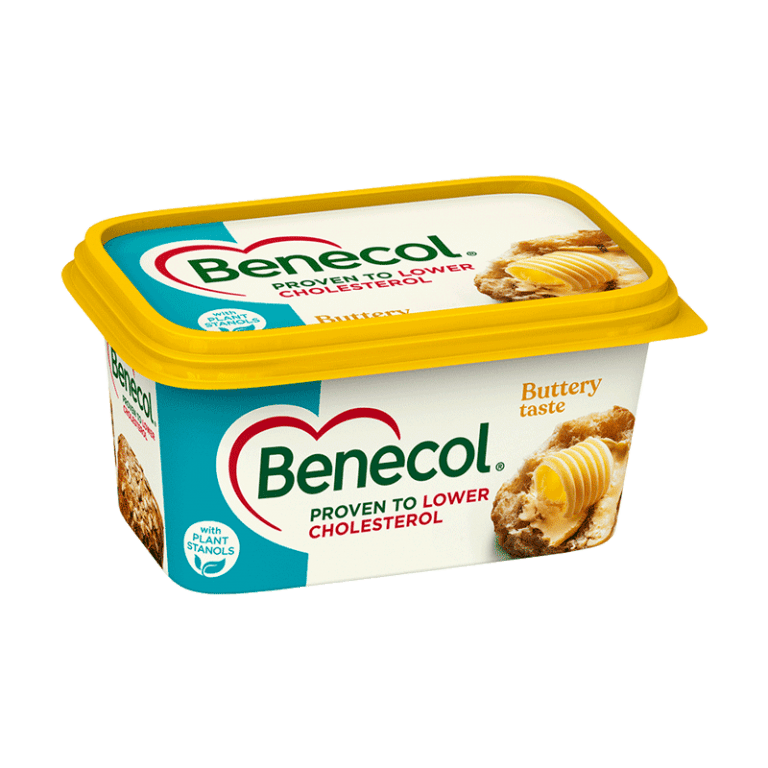 Nutrition facts
Per 100g

Per 10g serving

Energy

2206kJ/ 537kcal

221kJ/ 54kcal

Monounsaturated fat

​34g

​3.4g

Polyunsaturated fat

15g

1.5g

Carbohydrates

of which sugars

Protein

<0.5 g

0 g

Salt

1.0g

0.10g

Vitamin A

900µg (113% RI)

90µg (11% RI)

Vitamin D3

7.5 µg (150% RI)

0.75 µg (15% RI)

Vitamin E

8.3mg (69% RI)

0.83 (7% RI)

Omega-3

3.7g

0.4g

Plant Stanols

6.6g

0.7g
RI = Reference Intake
Buttery taste Spread
Creamy and delicious on bread and toast, to top baked potatoes and fresh vegetables or for your favourite recipes that call for spread or butter.
Information
Pack Size: 250g or 500g
Recommended three 10g servings per day
Suitable for: Vegetarians – Baking- Cooking- Spreading
Ingredients
Rapeseed Oil, Water, Plant Stanol Ester (plant stanols 6.6g/100g), Responsibly sourced palm oil, Buttermilk Powder, Salt (1%), Emulsifiers (Mono and diglycerides of fatty acids, Sunflower lecithin), Natural flavourings, Acidity regulator (citric acid), Colour (carotenes), Vitamin A, Vitamin D3.
Daily intake
Each 10g serving (that's around 2 teaspoons) of Benecol spread provides 0.7g of plant stanols, so consume 3 servings daily (2.1g of plant stanols) to give you the desired effect, as part of a healthy diet and lifestyle, including your '5-a-day'. Serving suggestion.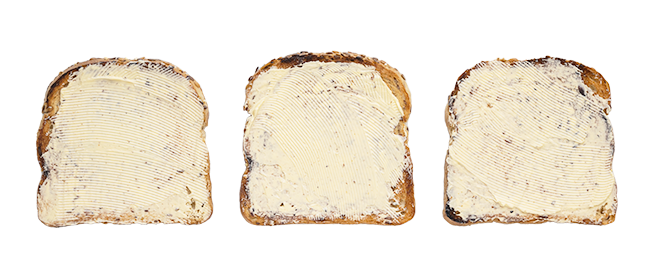 Nutrition facts
Per 100g

Per 10g serving

Energy

2206kJ/ 537kcal

221kJ/ 54kcal

Monounsaturated fat

​34g

​3.4g

Polyunsaturated fat

15g

1.5g

Carbohydrates

of which sugars

Protein

<0.5 g

0 g

Salt

1.0g

0.10g

Vitamin A

900µg (113% RI)

90µg (11% RI)

Vitamin D3

7.5 µg (150% RI)

0.75 µg (15% RI)

Vitamin E

8.3mg (69% RI)

0.83 (7% RI)

Omega-3

3.7g

0.4g

Plant Stanols

6.6g

0.7g
RI = Reference Intake