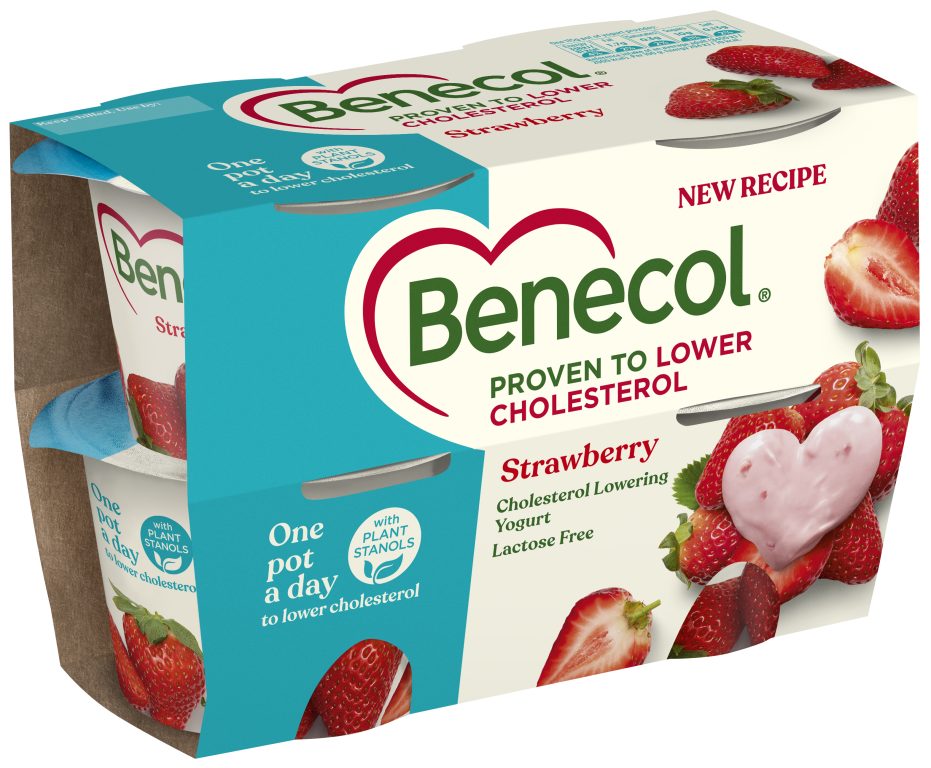 Nutrition facts
Per 100g

Per serving 120g

Energy

294kJ/ 70kcal

338kJ/ 81kcal

Carbohydrates

of which sugars

Protein

3.7g

4.3g

Salt

0.11g

0.13g

Plant stanols

1.8g

2.0g
Strawberry Yogurt
NEW FRESH TASTE! The delicious cholesterol-lowering Benecol yogurt contains added plant stanols. Enjoying just one pot a day can lower your cholesterol in 2 to 3 weeks.
Information
Pack Size:
Strawberry flavored 4 x 115g pots
(Each pack of four contains four pots of the following flavour: Strawberry)
Contains no artificial sweeteners, flavourings or preservatives
Low in saturated fat. Suitable for vegetarians
Ingredients
Lactose free Yogurt 79% (MILK), Strawberry 8%, Sugar, Plant Stanol Ester (Plant Stanol 1,8%), Modified Starch, Natural flavours, Colour (Beet root concentrate), Lemon juice concentrate.
Nutrition facts
Per 100g

Per serving 120g

Energy

294kJ/ 70kcal

338kJ/ 81kcal

Carbohydrates

of which sugars

Protein

3.7g

4.3g

Salt

0.11g

0.13g

Plant stanols

1.8g

2.0g