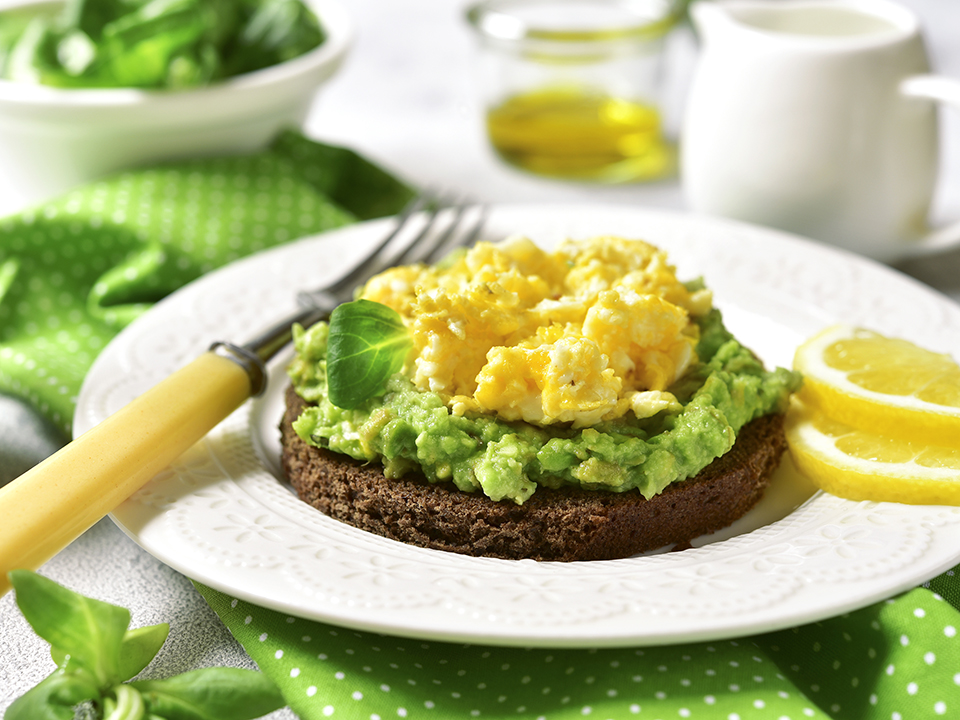 Avocado Toast With Scrambled Eggs
This cooked breakfast is ideal for a Saturday or Sunday morning when you've got more time on your hands. It's brimming with healthy fats, fibre as well as plant stanols. It contains fruit and vegetables for a boost of vitamins and minerals too.
Ingredients
1-2

slices of wholemeal bread

2

eggs

30g

Buttery Taste Spread

Spray olive oil

Handful spinach

1

chopped salad tomato

2

chopped mushrooms

1/2

medium avocado

A pinch of pepper
Method
Pop your bread in the toaster and crack your eggs into a pan
Whisk your eggs over a medium heat, adding 5g of Benecol Buttery Spread to the pan as the eggs start the thicken
Just before your eggs are completely firm, remove them from the heat (as the residual heat will carry on cooking them!)
Whilst your eggs are cooking, heat some olive oil in a pan and once hot throw in your tomatoes and mushrooms; season with a good grind of pepper. Add your spinach towards the end of cooking to wilt.
When your toast is done spread 25g of Benecol® Buttery Spread and scoop out your avocado flesh before 'smashing' it onto the toast using a fork.
To serve, pop your avo toast on a plate, with your buttery scrambled eggs on top and serve the vegetables on the side. Season with extra pepper.
Products used in this recipe